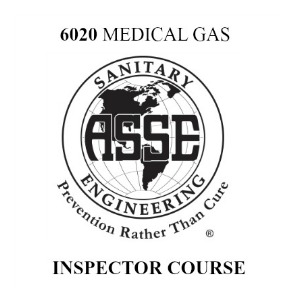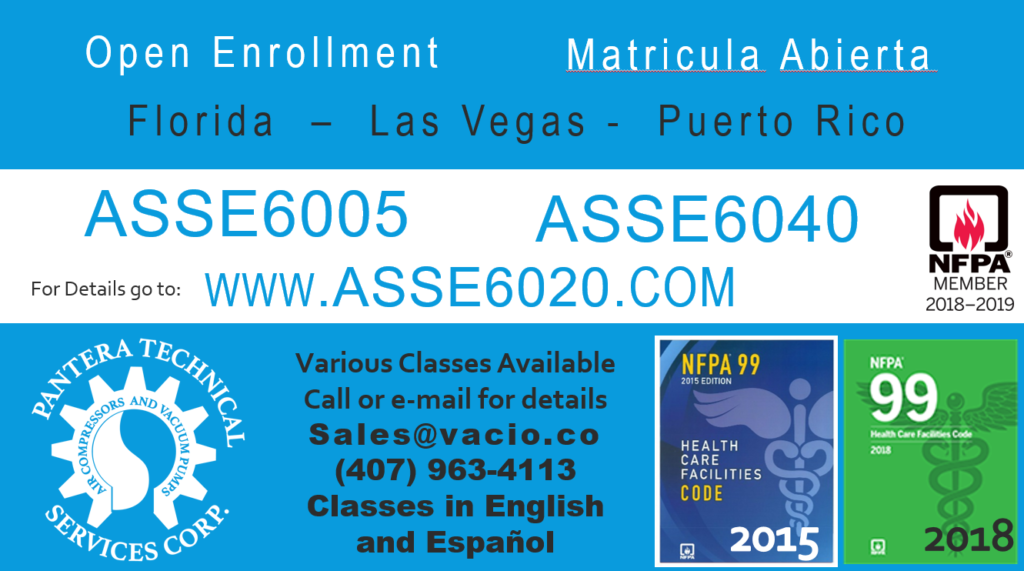 ASSE 6000 Certifications for Healthcare:
ASSE6005- MedGas Specialist- For Designers, Sales People, and Initial Knowledge on the MedGas Field- This is where i recommend you start.
ASSE6020- MedGas Inspector- This is for Municipal Inspectors, Yearly Inspection of Facilities, Safety Officers, Code Compliance and more in-depth knowledge of the application of the code.
ASSE6040- Necessary certification for ALL Personnel involved in the repair, maintenance, modification, dismantling and scheduled maintenance program execution on Healthcare, Dental and Surgical suites. This is a MUST for ALL Pump Mechanics, Med Technicians, Outlet/Inlet Repair, High Pressure Gas manifolds, Vacuum System and Medical Gas Systems PM's, Repairs and individual unit replacement.
THE ASSE6040 CERTIFICATION DOES NOT APPLY TO INSTALL NEW SYSTEMS. For that one you need the ASSE6010- Which we can also help you with the help of our partners.
E-mail us for Current Dates and Location of these training in the USA, The Caribbean and Latin America.
Enviame un mensaje para notificacion de Fechas, locaciones en los USA, El Caribe y LatinoAmerica.
Click Here if you have a course Password